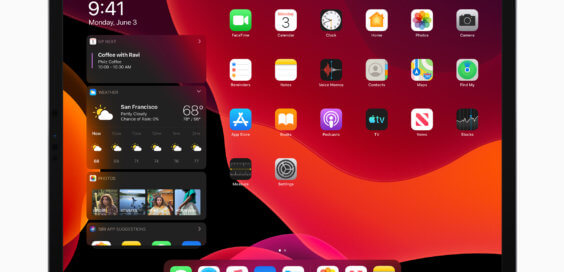 Completely surprisingly today Apple brought major innovations for the iPad on the way. This summarizes Apple under the new brand iPadOS.
Apple has launched some pretty basic innovations for the iPad today. – and because they are so extensive, brings a whole new concept into the game: Apple brings all the innovations for the iPad under the brand iPadOS. Some of these innovations have been discussed earlier, others not. So Apple now brings a multi-window mode for apps.
An app can display content in several windows, such as the notes app two notes, or pages respectively Word two documents side by side. Not only can users move content from one window to another in the same app, they can also move between apps.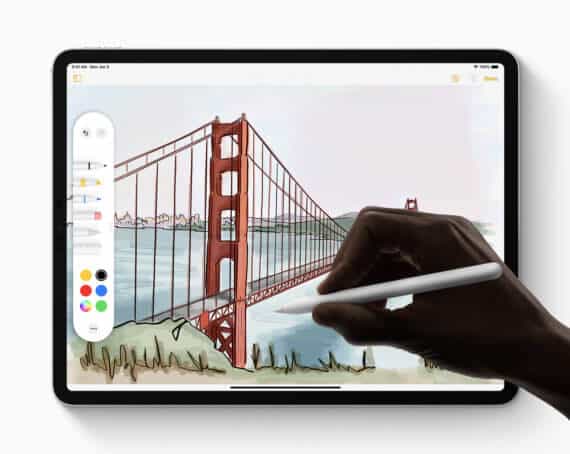 Widgets on the homescreen
Very exciting is an innovation that probably no one has expected: Apple brings widgets on the homescreen. These can be faded in on the left side of the screen, such as the weather or the calendar can be pinned.
Safari will now allow you to fully surf in a desktop mode. This should significantly improve the handling of web applications such as WordPress and bring them close to a desktop experience.
Files become more versatile
Also interesting is the extension of the files app: This now receives about display options, which are known from the finder of macOS, including column and list view.
The files app now also displays external drives such as USB sticks or memory cards, these are recognized directly when plugged in.
There are also new things in the fonts: in the future, additional fonts can be used on the iPad. These can be downloaded from the App Store.
The latency of Apple Pencil is reduced to nine milliseconds with iPadOS. Finally, new swipe gestures are introduced: With three fingers can now copy content and withdraw inputs – no reason to shake the iPad.
["source=apfelpage"]