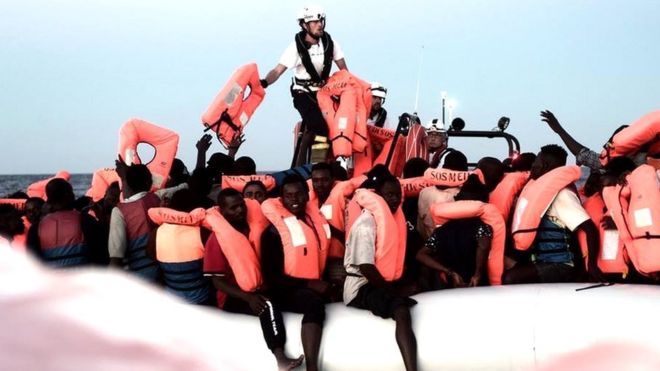 Italian clothing firm United Colors of Benetton has been criticised after launching a controversial advertising campaign featuring images of migrants rescued from the Mediterranean.
The ads show migrants in life jackets accompanied by volunteers this month.
The charity behind the rescue, SOS Méditerranée, condemned Benetton for using pictures of "people in distress".
Italian Interior Minister Matteo Salvini later tweeted: "Am I the only one to find this despicable?"
The ads, which appeared online and in Italian newspaper La Repubblica, feature two separate images captured on 9 June by German charity SOS Méditerranée as part of what became the rescue of hundreds of migrants.