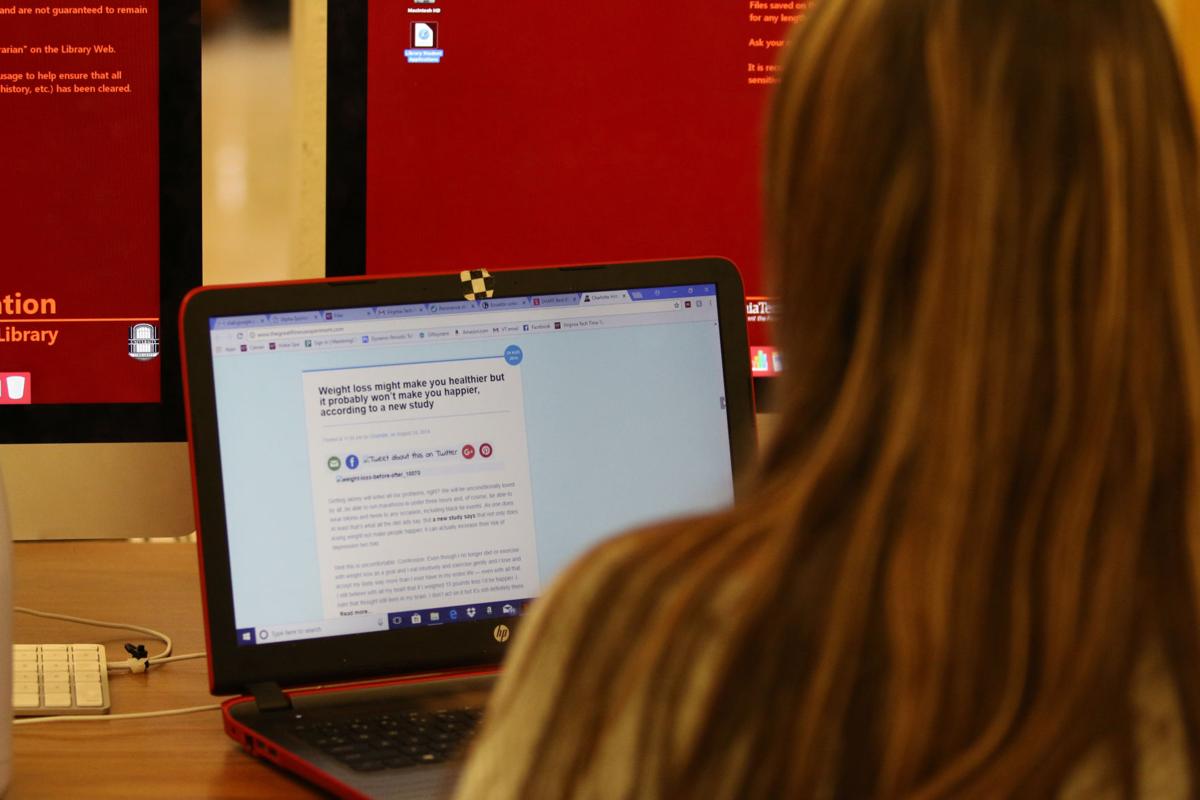 If you ever contemplate spending $40 on a pair of jeans for about three hours before deciding not to go through with it for the sake of your bank account, you're not alone. We all know that steady sources of income are few and far between when you're a college student. But what if you could earn money from your room with just your computer and some good ideas? That sounds pretty perfect, right? Well, welcome to blogging.
I started a lifestyle blog about a month ago, and the benefits of having my own website with my own content have exceeded my expectations. When most people think of bloggers, they think of fashionistas with Starbucks drinks who have photographers follow them around all day. I'm here to debunk that myth.
Each week, I probably spend about three hours in my dorm room writing content, taking and editing pictures for my posts, uploading the posts to my website through WordPress, and dealing with social media. That's it. You don't need to be a magnificent writer or a professional photographer; you just need to find something you're passionate about and share it with the internet. While there are endless benefits to blogging, below you'll find what I believe to be the best things about running a blog.
Earning an income
Most people fail to realize that people actually make full-time incomes blogging. And they're not penny pinching — I'm talking $50,000 per year. However, actually generating a steady and sufficient income takes a very long time and a lot of dedication. You probably won't be making a full-time income blogging in college, but numbers around $1,000 per month aren't that unrealistic. It may take some time to get there, but it's possible.
There are many ways to make money through blogging, including affiliate marketing, advertising revenue, sponsored posts and selling your own products.
Affiliate marketing is definitely the simplest and most common way to earn revenue, and consists of a company giving you money whenever your blog acts as a medium for providing their company with business. For example, some companies may pay you when a reader makes a purchase that was made through clicking a link used on your blog post.
Additionally, a company may make you an affiliate and provide you with a discount code for your readers to use on their website. Each time a customer uses your personalized code, you will receive a set amount of money. Rates vary, but you can make anywhere from $10 to $50 each time your blog is used as a medium for customers to make a purchase.
Free stuff
Unlike the first benefit of earning a steady income from blogging, getting free offers from companies and brands is something I've had experience with after just one month of running a blog. If companies see your blog posts or social media feed and think you would be a good person to represent their brand, they might ask to collaborate with you. This can mean a few different things depending on the brand, but most commonly the collaborations take place through whatever Instagram account you have set up to advertise your blog. The Instagram account you set up for blogging purposes will be just like a normal account, except it will be mainly centered on advertising your blog posts.
Usually, a company will direct message you or comment on a post asking to collaborate, and will then offer to send you free products in exchange for posting pictures of its products on your social media account. For example, a jewelry brand based in New York offered to send me three free pieces to style into my Instagram pictures. It's that simple.
I got the jewelry in the mail, posted the pictures featuring the company's necklaces and got extra exposure for my blog after it included my post in its Instagram story. Getting free stuff is fairly easy if you have a good Instagram account — you don't even have to have hundreds of followers.
Beefing up your resumes
This is arguably the most beneficial aspect of having a blog in college. Employers will see that you are able to dedicate yourself to something other than school or working at a dining hall. The fact that you have turned what might have begun as a hobby into a potential business will, without a doubt, set you apart from other applicants.
Most bloggers wait until they're out of college to start their website, and thus delay the process of starting their own business. Don't make that mistake; start now. College is the best time to start a blog for more reasons than you could imagine. But don't listen to me, listen to Virginia Tech graduate Ashley Battle, creator of Battle for Beauty and her YouTube channel, @battleforbeauty.
"College is literally the best time because you can just experiment with what you think you want to do, and if it's not exactly what you want, you can change it with no pressure," Battle said. "It's all about discovering your talent and your niche, and what better time to do that when you're around 30,000 other people from different backgrounds with unique talents and points of view?"
You will also never have more time than you have in college, even though that may seem contradictory to your busy schedule. Just think about getting out into the real world and having a job where you work upwards of nine hours per day.
"Now I work an 8–5 job and it's fun, but extremely draining, so it's harder to find the time to focus on my blog and YouTube channel," Battle said. "You'll never have more time than right now."
Blogging is a practice that many college students don't even think twice about because they don't see the point of it. But if you want to be different and reap all of the benefits that having a blog can provide, start now. It may seem complicated, but just watch a YouTube tutorial or read this post from blogging expert Morgan Timm and you can get started today.
source:-collegiatetimes