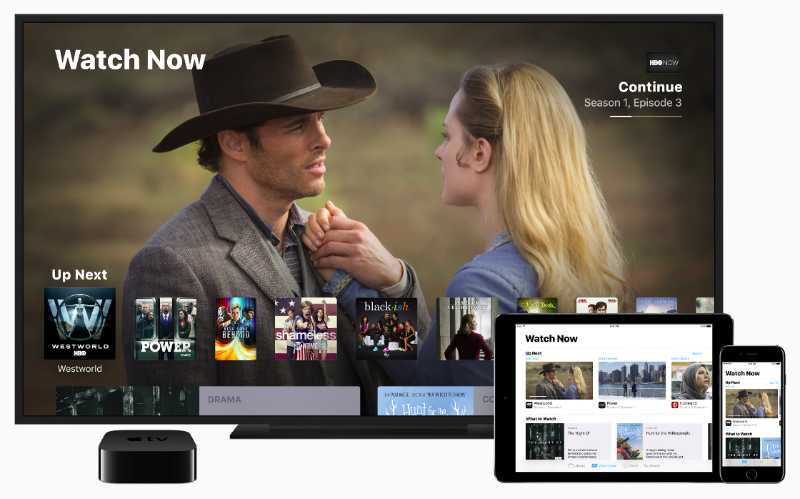 A week after seeding the first iOS 10.2 beta test to developers, Apple Inc. has now seeded the second version.
The latest features for iOS 10.2 beta 2 include the new TV app, which the company introduced at its Oct. 27 event, as well as a TV widget. IOS 10.2 beta 2 also includes tweaks for Apple Music and a new SOS feature.
These new features join the various changes that were introduced last week with iOS 10.2 beta 1. They include the ability to preserve your camera settings, new emojis, a Videos widget, new wallpapers and full-screen animations.
If you are already part of the Apple Developer Program you can get the iOS 10.2 beta 2 as an over-the-air download. If you are part of the public beta program, the iOS 10.2 beta 2 will likely be available later this week. Apple plans for several of the new changes in iOS 10.2 to be available to the general public in December.
TV app
At Apple's MacBook Pro event, the company also introduced a TV app that will allow users to discover and access TV shows and movies from multiple apps on Apple TV, iPhone and iPad. The TV app, which has been introduced with iOS 10.2 beta 2, also includes support for Single Sign-On, Live Tune-In with Siri and a Store where users can buy iTunes content, TV subscriptions and see recommendations.
The TV app stays in sync across your Apple TV, iPhone and iPad so you can start watching on one device and pick off where you left off on another.
Cable subscription – Single Sign-On
When iOS 10.2 beta 1 was seeded to developers last week, Apple introduced Single Sign-On for certain cable networks, allowing users to sign in once on their Apple TV, iPhone and iPad and get access to their pay-TV subscription content.
Single Sign-On is currently only supported for Dish Network, GVTC Communications, Hotwire and Sling TV.
To enable Single Sign-On, open the Settings app > TV Provider > select your provider > enter your username and password.
Tip: To disable Single Sign-On, open the Settings app > TV Provider > tap on your account name > tap Sign Out.
Live Tune-In with Siri
With the TV app you can use Siri to tune into live news and sporting events on Apple TV, allowing users to simply say "Watch the Stanford game" or "Which games are on right now?" In addition, Siri can provide live scores and take a viewer directly to the live stream of the game in the relevant app. Users will no longer need to navigate to the live stream within a specific app, for example, they can say "Watch CBS News" and Siri will direct them to CBS' live stream.
TV widget
To coincide with the launch of the TV app, Apple has also introduced a TV app widget, which you can access from your Lock or Home screen by swiping right.
To add the TV widget tap Edit at the bottom of the widgets screen > find the TV widget > tap the '+' green icon next to TV widget > tap the Done button in the top right.
Read our iOS 10 widgets article to learn more about adding, removing and completely disabling widgets on your iPhone and iPad.
SOS feature
Apple has introduced a new SOS feature that will automatically contact emergency service's if a user presses their iPhone's power button five times. At this stage, the SOS feature is available in the U.S., U.K., Australia, Belgium, Brazil, Canada, China, France, Hong Kong, India, Italy, Japan, Russia and Spain.
To enable the SOS feature, open the Settings app > General > toggle the button next to "Click Sleep/Wake to Auto Call." If you want a warning sound to play during the countdown to the emergency services' call, you can also enable "Countdown Sound."
Apple Music updates
In the first beta of iOS 10.2, Apple introduced new sorting features for Apple Music, allowing users to sort playlists by type, title, and recently added, as well as sort songs and albums by title or artist.
Apple Music has also received slight tweaks in the second beta of iOS 10.2 with the introduction of more prominent Shuffle and Repeat buttons.
[Source:-Sillicon Angle]